Ever wondered if there's a magic formula that will help you drive more revenue from your existing customers?
Well, today's your lucky day.
To get into the mind of the modern-day shopper, we got up close and personal with thousands of customers and asked them what would make them return to a brand and shop again.
After crunching the numbers we identified five key drivers of loyalty: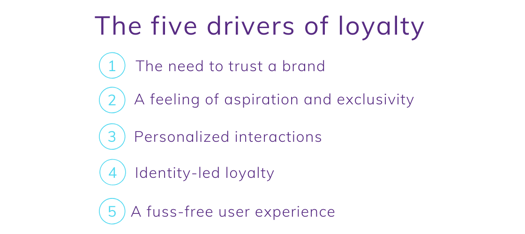 Fill out the form to read the "Loyalty: Up close and personal". You'll get the stats from our research, top retention tactics and real-life examples from brands who have got the formula right.