Referred customers have a 16% higher lifetime value than customers acquired by other means. By encouraging your customers to refer a friend, you can acquire customers with higher lifetime value more cost-effectively.
Using LoyaltyLion's Campaigns functionality, Annmarie ran a referral campaign showing members an on-site notification explaining that they could earn points for making referrals. With one short campaign, Annmarie gained almost 500 new site visitors.
Find out how to use your loyalty program to increase referrals and revenue.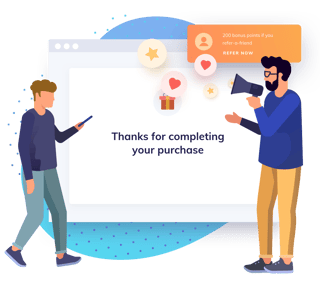 Fill out the form below to get the guide.